I can still remember that morning as if it were yesterday.
I was in the shower as usual and while washing under my arm I felt a lump. After just a few moments of pressing, there was no doubt in my mind what it was.
Cancer was not a stranger to me as I had a mole removed from my back that was melanoma five years before and my mother had passed away recently after several years of her own battle. So strong was my concern, that prior to asking Michelle to marry me I had visited the oncologist to ask about my own risks. He told me at the time not to worry and go live my life. Little did I know that this same doctor would design the battle that was to come in an effort to keep it.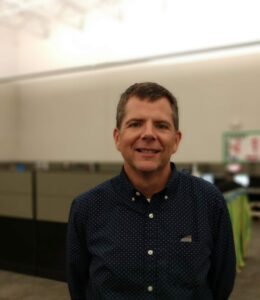 I got dressed that morning without saying a word and dropped eight-month-old Conner off at daycare as if nothing was wrong. Next was a call the oncologist and a visit to hear from him.
In the exam room the dr. pressed under my arm to confirm the lump was indeed there along with a second smaller tumor. "What about the lump on your neck?" he asked. "How long as that been there?" Oh my! That was another surprise.
H
ow and the world could I have cancer? I was still at the dawn of life with a young son, young marriage and a career that was just starting to find a path to success. My father had died when I was a kid dramatically impacting my view of the world and of myself.
W
as my son now destined to grow up the same? No father memories and childhood fantasies of how different things would be if only I had a dad.
T
he official tests did indeed confirm that I had two tumors under my arm and one near my neck. The initial determination was dire as the under the arm tumor was so large that the surgical team thought there was not much to be done. The tumor on my neck was also in a precarious position which would make it difficult to remove. Nothing could be accomplished without first administering several rounds of chemo in hopes the tumors would shrink.
The chemo was a surprise success with the tumors shrinking significantly making the surgery to remove them possible. It was also decided to remove the lymph nodes along my neck and arm. Unfortunately, along with this procedure came the next round of bad news.
The surgeon met with me in the exam room and sat several feet away in the corner with his clipboard and results. While not making eye contact and with a grim voice, he proceeded to tell me that although the procedure went well it was clear that the larger tumor involved more than the lymph nodes meaning cancer had traveled through my bloodstream. The even worse news was that most of the nodes that had been removed clearly showed signs of cancer. He then proceeded to give me what seemed to be a well-practiced talk about preparing for the worse. I do not remember much else from this talk other than the clear message that things were not good.
Still, perhaps it was denial, I had hope in the future. So much so that Dr. Clipboard, sitting in the corner, added a comment to his notes that I would see later. "The patient does seem to understand the seriousness of his situation". Well, in my mind getting further down emotionally or planning for an impending doom would not make any difference so there was no point really in worrying too much about it. The only choice was to just move forward with hope and to place my future completely in the Lord's hands.
The fact that I am writing this to you shows the power of our hope and the miracle of the life I have.
Today marks 20 years since my final cancer treatment. I have always thought of it as wonderful to have had that final radiation on Christmas Eve. After all, Christmas morning as all about hope, joy and a new beginning.
The day after, the next day and every day since has been a gift. Like many of the packages we open, I know I have not appreciated it as I should much of the time. I am far from the person I could be, have much to learn and a long way to grow. Nonetheless, for today, I am simply thankful. Thankful for this life and thankful to tell those around me that I love them.
I hope to move forward worthy of this gift of time and to never forget. I also hope that you never have to feel a lump or experience a trauma to be reminded of what life is really about. Make the most of each day as a gift as we do not know what may be waiting for us tomorrow.